---
---
Your Olympic Village family health experts are back for their final part of this series… continuing to deliver great content on keeping your family healthy.
Our goal is to give you 4 unique perspectives on what it takes to be healthy, mitigate stress, and…
….most importantly…
how you can easily integrate this knowledge into your life.
Over the series, you will learn:
The best ways to protect your family and keep them as healthy as possible
Each of these professionals agrees…
…there are many ways to keep your family healthy…
…and each of your decisions will be based on your family values.
We ask you to keep an active mind and discover ways to keep your family healthy that you may already be aware of… but also to allow yourself to discover new ways of keeping them healthy.
Today's post is all about protecting and keeping your family healthy.
Let's see what the experts have to say…
What is the first step a parent can take to improve the health of their family?
Dee Clarke
Having an active pregnancy (or supporting your partner to have an active pregnancy) is the first step a parent can take to improving the health of their family.
Not only is an active pregnancy good for mom, there are numerous health benefits for baby as well.
If you already have a baby, stay active doing activities you enjoy and take time out to play.
Studies suggest if both parents are active, their kids are 5.8x more likely to be active themselves.
It can be challenging to find the time to exercise when you have a baby… so, what are your options?
Participate in a stroller fitness class, which allows your littles to be close to you while exercising. Your baby will want to start imitating you.
Make family time, active time.
If kids are older, go for a bike ride, shoot hoops, play hopscotch… anything that gets you all moving.
80% of parents think their kids are getting enough exercise, but only 7% of Canadian children are meeting the recommended amount of moderate to vigorous physical activity each week.
As soon as they are old enough, involve your child in sports.
Not only will they make new friends (so will you!) and develop personal skills… but they will learn physical literacy.
Physical and Health Education Canada defines physical literacy as:
Individuals who are physically literate move with competence and confidence in a wide variety of physical activities in multiple environments that benefit the healthy development of the whole person.
That kind of benefit will last your children a lifetime and you can't put a price on that.
Dr Thea Treahy-Geofreda
Health is our natural state, but you must also take action to protect it.
Your best health insurance plan is the daily action you take… and those you teach your most observant followers… your children.
Your kids are always observing you… your daily routine, your habits, your behaviour and interactions. They are like little sponges soaking up this wonderful information on how we're supposed to navigate this world, live each day, how to be happy and healthy.
Of course, the problem lies in the fact that YOU may not be happy and healthy and your daily habits may be taking away from your own health.
If this is the case, you have to remember this is the example you're setting for your kids.
Want to do something different?
The one thing I do to help families at The Powerhouse stay healthy… better than any other advice I could give… is to make sure families within our practice are meeting one of the foundational requirements for health…
…keeping clear brain-to-body communication.
This is the basis of chiropractic care… to enhance the brain and nerve system function, which control every single process in your body, including:
circulation
respiration
digestion & elimination
hormonal production & balance
the immune system
Our main goal is to detect the presence of vertebral subluxations, or small misalignments in the spine. This can affect you or your children in ways you may feel, but most often, in ways you have no idea about.
Why do these vertebral subluxations or misalignments occur?
Learning to walk
Riding bikes
Rough-housing
Falling
Jumping
Chemical stress (toxin exposure, processed foods, sugar)
Emotional stress (at home or school)
We believe every child deserves the chance to be as healthy as possible, to be able to adapt to the stresses in their lives, to connect with the world around them, and express their full potential.
Making corrections to the spine and underlying nerve system enhances nerve function to allow your child to grow, develop and flourish with ease.
Despite what many people think…
Chiropractors are not back and neck pain doctors… we're nerve system specialists!
You're never too young or too old to GET CHECKED and have your nerve system function tested.
Once we assess the function of your vital nerve system, we can see if you and your family are functioning at a high (or compromised) level.
Staying healthy becomes much easier when your brain and body can talk appropriately.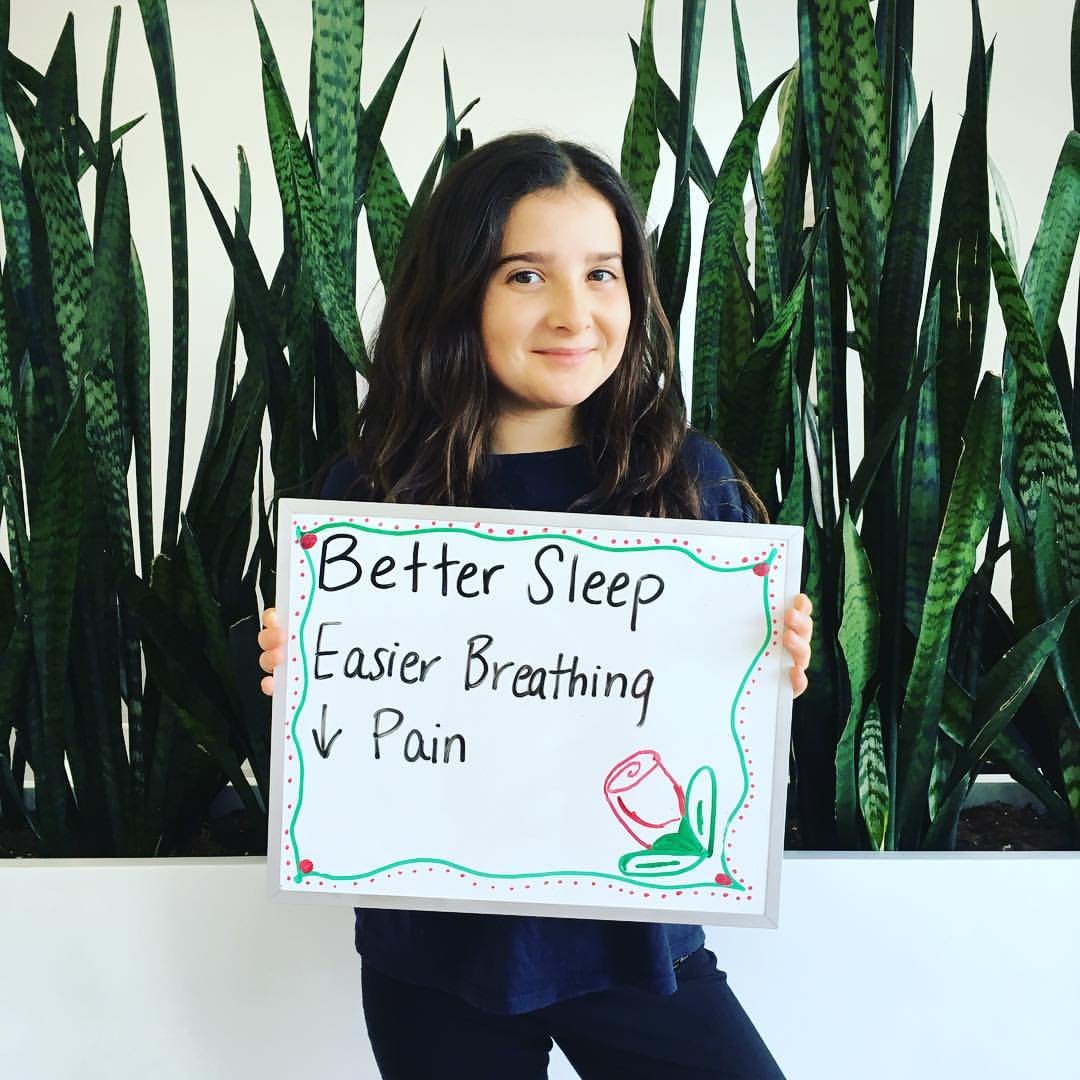 Chiropractic corrections are only proposed after performing a thorough case history and examination to test for the presence of spinal subluxation and the level of health function.
Corrective adjustments are performed using a variety of techniques all modified for the evolving stages of childhood and adolescence.
We believe it's important for every child to have the opportunity to have their nerve system checked because they deserve to be as healthy as possible.
We make sure your family is safe and in great hands at any age.
---
---
---
---
Estefania Orta
Iona Bonamis