---
---
We have an awesome 3-part series coming your way featuring 4 of Olympic Village's best when it comes to movement.
Our goal is to give you each of their unique perspectives on movement, what it takes to be healthy, and…
….most importantly…
how you can easily integrate better quality movement into your life.
Over the series, you will learn:
Who the go-to movement professionals are in Olympic Village
Each of these professionals agrees…
…when you increase the quality of movement in your life, you will have:
increased energy
improved stamina
more endurance
better coordination
restful sleep, and quite frankly…
a happier life!
This post is all about meeting your 'go-to' people and learning more about why they do what they do… to help you.
What drives you to get out of bed in the morning and do what you do?
Simon "Thor" Damborg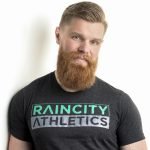 For years of my life I strugged with a type of 'manorexia' or 'bigorexia'; no matter how much I ate or trained, I never felt like I was big or strong enough. I spent 1-3 hours a day bodybuilding all in hopes of looking a certain way.
My mood played a bigger part in determining my satisfaction with how I felt when I looked in the mirror more than my actual aesthetics did. This caused me to yo-yo through extreme types of training and diets – all with the hopes of looking in the mirror and being happy with how I looked, but I never was.
It wasn't until I discovered CrossFit and functional training that I began focusing on what I could do rather than how I looked. After less than 8 months of this new focus I had lost almost 40 pounds and was not only leaner and stronger, but I looked a lot better too.
Every client that walks in the door has a goal and 90% of these goals are based on aesthetics. They want to look a certain way, get rid of their love handles, not get bulky, lean out, etc. Goals are a great thing to have but if you focus on aesthetics you will never be satisfied.
My goal and the reason I love what I do is because we're showing people that it's not about what you look like, but what you can do. We build our clients up so that no matter how they look, when they look in the mirror they see a badass that can do things they never imagined they'd be able to…
When you look at yourself this way, I guarantee you'll be satisfied with how you look too.
Aaron Vani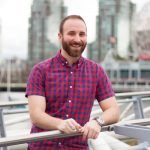 For me, rehabilitation and injury management has always been a part of my life. I grew up competing in a variety of sports and was introduced to physiotherapy at a young age. It was not until I played rugby at a varsity level that my career path was set into motion.
During the fourth year of my Kinesiology degree, I injured my knee in a rugby game. After a meniscal repair, I managed to re-injure the same knee twice more, resulting in two more knee surgeries. At one point I was spending four to five days a week in the university's physiotherapy clinic when I thought to myself, "Why don't I continue my education and not only learn to help other people, but myself as well?"
A lifelong career path was forged.
Nothing brings me more joy (other than spending time with my beautiful wife and son) than helping people achieve a better quality of life. Whether that be a reduction in pain, an improvement in mobility, or a functional enhancement in physical ability… I strive every day to help my clients better themselves.
Physiotherapy is not just a profession for me, it is a way of life.
valri cunningham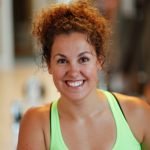 The reason why I am a Personal Trainer and MAT Specialist, is because I love helping people get to their next level of fitness and health. It is so rewarding when my clients look, feel, and move better! Movement is such a great way to reduce stress and improve your quality of life!
What drives me out of bed in the morning are my clients. My dedication to them and their goals. I love to educate, support, and motivate them to be their best and to have a great start to their day.
I had some struggles that led me down this career path. I was 22 years old, and was overweight, and had injured my knee. I didn't know how to get the weight down with the injury. I knew I had to do something. I was recommended to a Personal Trainer by a couple of people. I had one session with her and I was hooked! I felt great!
My trainer was so knowledgeable on what exercises to do and what ones to avoid. It was the best workout I had ever had at a gym. After training with her a couple times a week in the next while, I felt the best I had in months! I ended up having her as my trainer for a year and a half, probably the best decision I have ever made.
The weight came off, I felt amazing! I also had a speedy recovery after my knee surgery. Then I became a Personal Trainer myself and started working at her gym. I was her first employee. I have loved being a Personal Trainer. It's the best job! And the best lifestyle!
It is so rewarding watching my clients transform their lives!

Dr Brian Lanoue
I believe every human being is designed to be extraordinary. To me this means living a full-life, a life lived with purpose, passion, and energy.
When you are living an extraordinary life, you don't struggle to GET THROUGH the day… you are able to fully GIVE TO the day… contributing to your family, loved ones and community.
As a kid, I struggled with my health. At times, I was overweight, which affected my self-esteem and interaction with my peers. I was constantly sick. I missed school, hockey games, and opportunities to hang out with friends. For me, this turned around when I discovered the advantages to living my life By Design.
My focus as a Life By Design Chiropractor is to take care of those people who want to live an extraordinary life. I teach the principles and strategies of Eat, Think and Move By Design so my community can fulfill their health requirements in the areas of fuel, mindset and movement.
Your health blueprint begins at birth, so I work with clients as early as days and weeks old to ensure they grow up healthy and strong.
Those who want to excel in life are also concerned with performance, whether that be physical or mental. I help high-performers reach levels they never thought possible. This is accomplished by giving them the tools to apply the Life By Design principles in their lives.
Whether you're struggling with your health, looking to improve your general health, or pushing your performance limits for that extra 2%… I can help.
---
---
---
---