---
---
Pets have always held a special place in our hearts, and we know how quickly they become family in any household.
We adopted our Ragdoll cat, Dottie, from the SPCA 8 years ago after being told no one would take her home due to her long hair. She is a gentle beauty and we're so grateful she found us that day.
---
---
Unfortunately, we've had no choice but to be on the other side of an adoption as well.
As many of you may know we sadly had to re-home our dog Atlas.
Atlas grew up in rural New Zealand, though never agreed with city life after moving to Vancouver 3 years ago.
Overwhelmed by the constant stimuli of traffic, dogs, bikes, construction and skateboards… we knew he deserved an environment more similar to what we were able to give him in New Zealand.
After hand picking the perfect adoptive family in Calgary, we made the very difficult decision to bring him to his new forever home.
We still receive monthly updates with photos about Atlas' new life in Calgary… and if this photo doesn't say he's loving it… I'm not sure what would!
---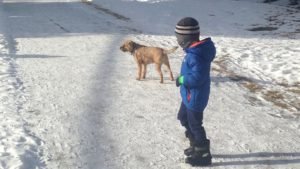 Our first hand experiences with pet adoption are the reason why we have decided to support the local Vancouver SPCA again this holiday season.
We will be accepting donations to the SPCA until Thursday December 20 at 11 am… and hand-delivering them to our local Vancouver SPCA branch later that day.
The past few years, the SPCA staff were incredibly grateful for your generous donations…so were the many animals waiting for adoption.
---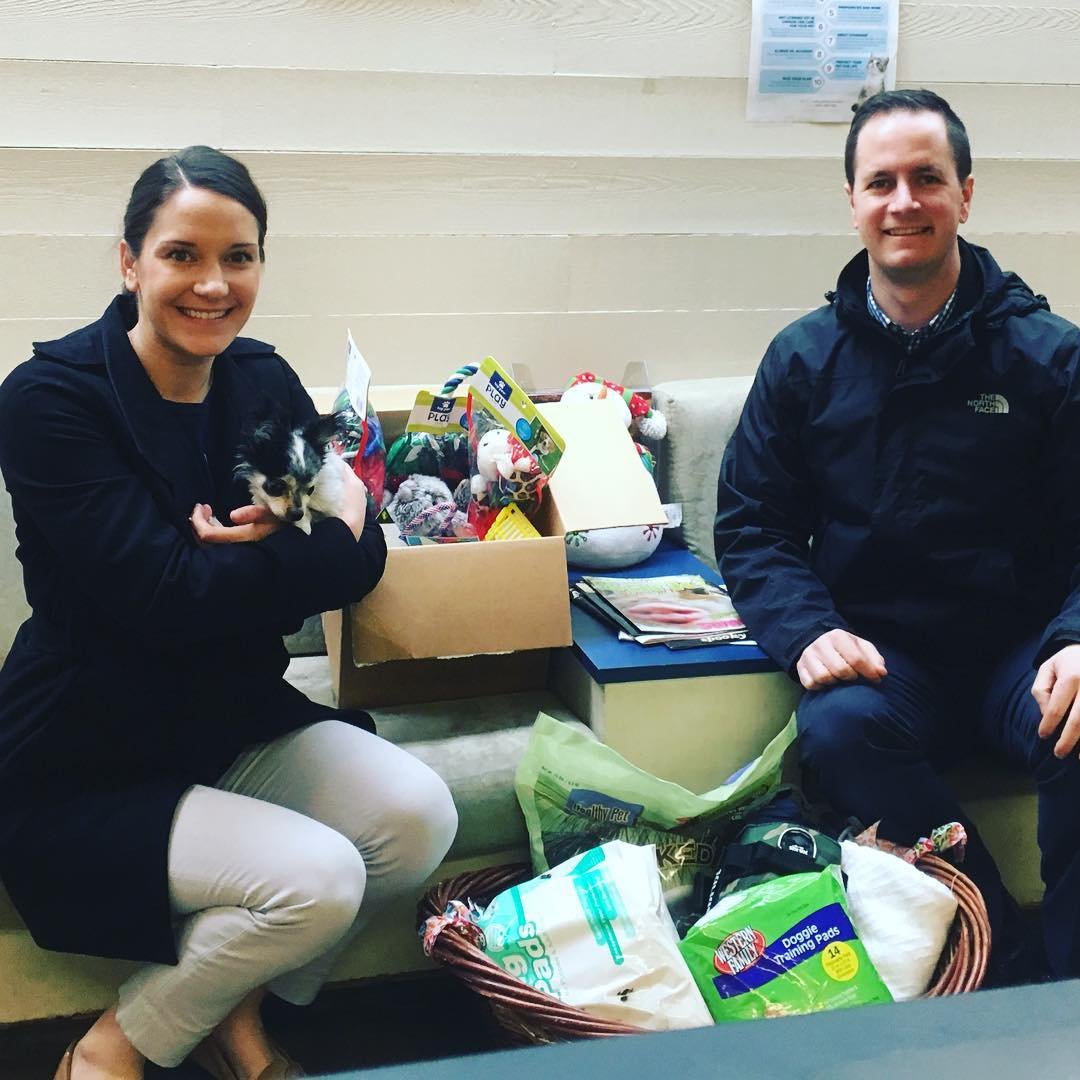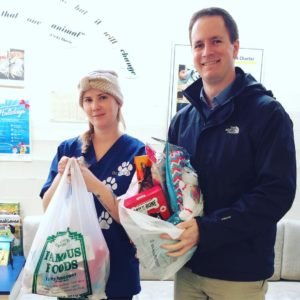 ---
Donations can be placed under our Holiday Giving Tree in reception.
The most needed items are:
Cat & Dog Toys

Cat & Dog Treats

Puppy Pee-Pads

Martingale Collars

Leashes (6 ft)

Rabbit, Guinea Pig & Hamster Treats

Dog, Cat & Small Animal Beds
Last year we even found out that open boxes of pet food are accepted for community pet owners in need. So if you've tried a new food your pet won't eat…bring it in!
Any new or lightly used donations help these pets-in-need over the holiday season.
For those wishing to make monetary donations, envelopes will be provided (tax receipt will be provided for donations over $20 by the SPCA).
LOOKING TO SUPPORT IN ANOTHER WAY?…THINK ABOUT ADOPTING!
If your family is looking for a pet this holiday season, think adopting adopting from the SPCA!
The BCSPCA makes it easy. Check out the process and your next potential pet by clicking the link below.
http://spca.bc.ca/adoption/how-to-adopt/
The top reasons we think you should adopt a pet instead of purchase one from a store are:
It can save you money

Mixed breeds tend to be healthier than pure breeds

You may be unknowingly supporting a puppy mill in pet stores

You are literally saving a life
Overall, pets are good for your health, or more specifically your heart, with studies finding pet owners having lower blood pressure, heart rate and risk of heart disease. The extra activity and reduction in stress levels also have a positive impact on your health!
So if you are thinking of introducing a pet into your life this year, adopting gives you an extra sense of helping an animal in need.