New Research Shows Chiropractic During & After Birth Improves Health Outcomes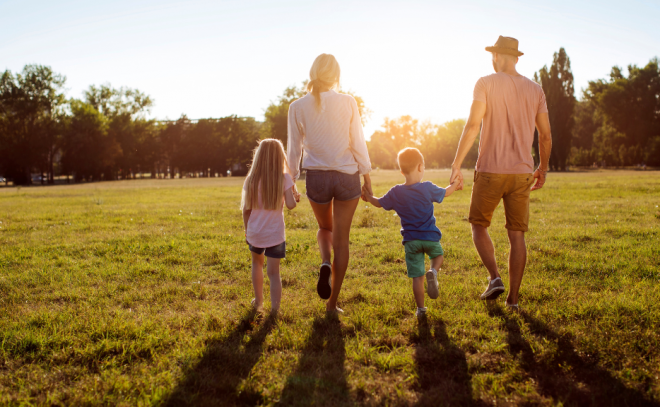 Recent research reporting on mothers and their children undergoing chiropractic care from birth reveals that chiropractic may play an important role in positive health outcomes for families.
The research, reported in the Journal of Pediatric, Maternal & Family Health – Chiropractic, includes a review of the literature supporting the role of chiropractic in childhood and family health.
WHY DO PARENTS SEEK CHIROPRACTIC CARE FOR THEIR CHILDREN?
According to research "wellness care" is the most common reason why parents bring their children to chiropractors.
After that ear, nose and throat issues are close behind.
When most people think of chiropractors they tend to think of bone and joint pains however, the main reasons for pediatric visits to chiropractors are not bone and joint problems but things like wellness, respiratory issues, ear, nose and, throat problems, as well as other common childhood problems.
"It is now more common for parents to seek wellness care for their children" stated Pamela Stone DC, FICPA a chiropractor specializing in pregnancy and children and one of the authors of the study.
Stone continued "Parents are seeking chiropractic not because of their dissatisfaction with medicine, but because they have different health and wellness beliefs and views."
HOW DOES CHIROPRACTIC CARE HELP KIDS?
The question people have is how chiropractic can help kids with these typical childhood illnesses or even avoid them altogether?
"Research is revealing that there is a relationship between abnormalities in the spine, the nervous system and the overall function of the body" stated Shannon O'Brien DC the other researcher involved in the study.
O'Brien added "There are now numerous research studies that show improved health outcomes of pregnant mothers and their children who undergo chiropractic care and the addition of this one adds further weight to the evidence."
It makes perfect sense when you think about it since it is known that obstruction of spinal nerves from structural spinal shifts can lead to all sorts of dysfunction and this is certainly true with the health of children.
Considering the fact that every single function of the body is controlled by the nervous system it should not surprise anyone that removing obstructions to the neurology that controls the body would lead to improved health outcomes.
What is surprising is that more research funding has not been provided to study these effects in larger populations of women and children.
Health Outcomes of Pediatric Patients Undergoing Chiropractic Care Since Birth: A Retrospective Analysis
The study looked at five children who were under chiropractic care from birth and all the mothers were under care prenatally. The children included three boys and two girls who were under chiropractic care ranging from 9-13 years.
All of the patients were examined by the chiropractor who found structural shifts in their spines.
Structural spinal shifts can lead to obstruction of the nerves and it is this obstruction, called vertebral subluxations, that chiropractors correct.
The vertebral subluxations were the focus of the care provided to these women and their children.
All mothers reported feeling good during their pregnancy with a decrease in symptoms such as low back pain, extremity numbness, and generalized soreness.
All the children were breastfed and experienced healthy childhoods without suffering from typical childhood illnesses.
All were reported to have a healthy diet, exercised regularly and slept well.
All parents reported their child's health to be better than other children of the same age.
The authors concluded that the results show the need for continued studies into health outcomes following long term chiropractic management before, during and after birth.
POWERHOUSE CHIROPRACTIC CARES FOR KIDS OF ALL AGES
As Chiropractors, we assess for structural shifts in the spine which may be affecting your health no matter what age you.
Taking care of people with different aged spines means we have to consider different approaches to care with each population.
The spine of a pregnant mom functions differently from her newborn baby. The grandma that babysits the new little one and helps with child and home care again has different considerations when we think about how the health of her spine may be impacting her ability to effectively help and care for the newborn.
At The Powerhouse, our Chiropractors have done advanced training to be able to care for these different populations.
Most chiropractors would be considered traditional chiropractors, helping people increase mobility, decrease muscular tension and relieve pain, which we consider collateral damage.
Our approach takes a look deeper into the nervous system. Through our comprehensive Bio-Structural Examination we assess for structural shifts in the spine which may be contributing to the collateral damage.
New baby checks allow us to make sure your little one is functioning optimally after the traumatic process of birth.
Even a routine, vaginal birth in a hospital setting can cause excessive forces on baby's head and neck.
Birth complication and ceasarian section births add to the amount of force applied.
Optimizing baby's spine and nervous system function early on can pay dividends for the rest of their lives.
REASONS KIDS SHOULD BE CHECKED FOR VERTEBRAL SUBLUXATIONS
Being a kid is no easy task… sure they have less responsibilities than most adults, but they are continually learning how operate their bodies and how the world works.
From the trauma of birth to learning to walk, sports, trampolines and beyond… kids experience all kinds of physical trauma as their nervous system figure out how to use their limbs as they grow.
Here is a list of reasons when it may be a good time to bring your child to a chiropractor:
• Following birth for a new baby check-up
• Failure to thrive
• Ear, throat or digestive issues
• Learning to crawl
• Learning to walk
• Repeated falls or blows to the head
• Starting organized sports or activities
• Dealing with poor posture while in school
• Change in posture while learning to play an instrument
• Wellness – to maintain optimal spinal structure & function for the betterment of health
If you would like to have your child checked by a chiropractor, schedule a consultation with one of our doctors today.
Reference:
https://www.vertebralsubluxationresearch.com/2018/08/25/health-outcomes-of-pediatric-patients-undergoing-chiropractic-care-since-birth-a-retrospective-analysis/