We are continually recognized as one of Vancouver's Best Chiropractors.

We believe every human is designed to be extraordinary… and we want to show you what extraordinary feels like!

We take people through the process of Bio-Structural Restoration in order to address core problems with your spine and nervous system.

Chiropractic care at The Powerhouse is an investment in your overall health, wellbeing and quality of life… you're worth it!

Do you struggle with pain leading to difficulty sleeping, fatigue, low energy or headaches? Are you tired of using a quick fix to mask the problem? Are you frustrated that no one has been able to help you?

We understand. It's not so much about what you're feeling, it's that it stops you from doing the things you need, want and love to do.

The worst part is, not knowing exactly what the problem is or why it exists.

If you struggle with knowing exactly how to support your health or that of your family, you've come to the right place.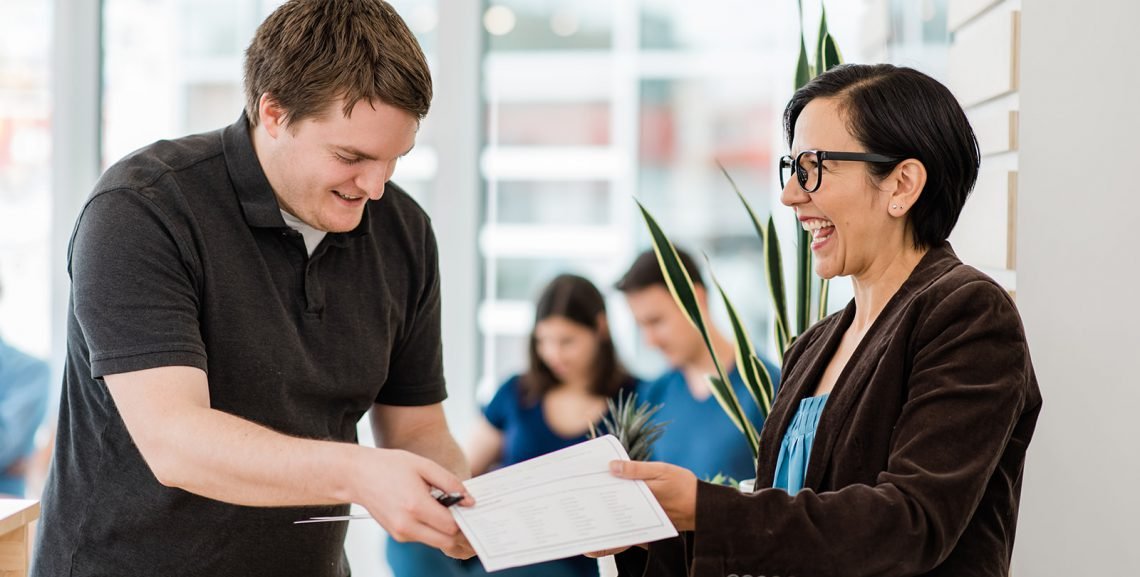 Through clinical experience, many of the health challenges you experience are most often collateral damage and not core problems.

The first step in determining if we can help is to schedule a complimentary consultation so you can meet with one of our doctors, review your case and see if an examination makes sense.

At The Powerhouse Chiropractic, our approach is different from traditional chiropractic care. Our focus is on Bio-Structural Restoration using the Life By Design Chiropractic Method™.

Our comprehensive examination is focused on identifying core problems that may be affecting you in ways you can feel, but more importantly, in ways you likely have no idea about.

If a core problem with your spine and nerve system is uncovered, a customized care plan will be designed specifically for you.

We recognize there is always a person behind the problem. We guarantee to always treat you like a human being, not the next number on the assembly line.

We don't have the solution to every health problem and we guarantee that if we believe you are not in the right place to get the care you need, we will find you the best health care professional to help.

We know you only want to work with the best. With over 10 years experience, you can rest assured that all of our doctors are trained at applying the Life By Design Method™ and restoring your Bio-Structural health.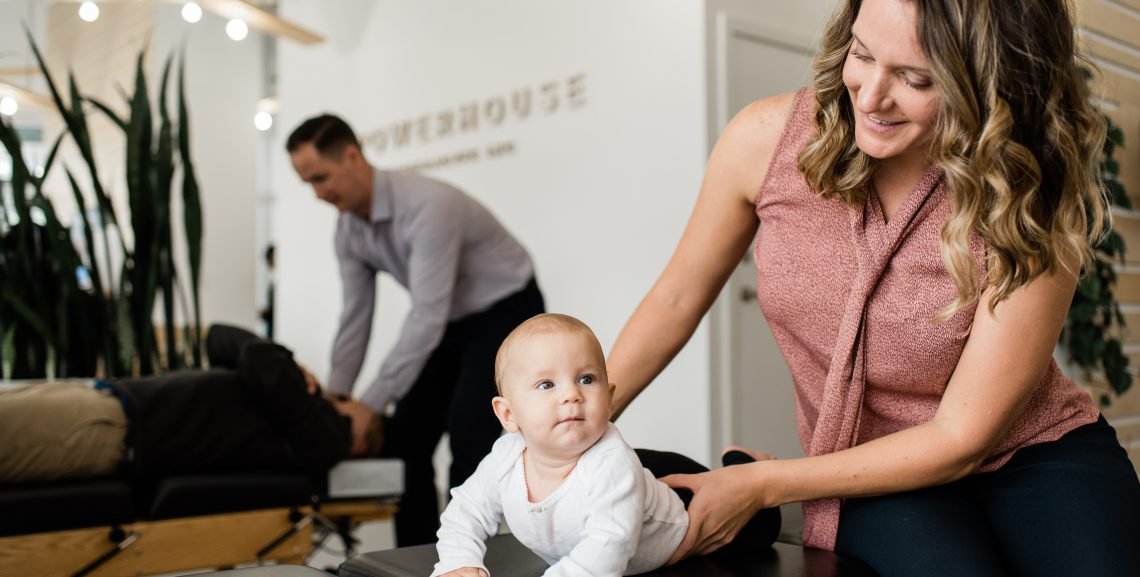 Reviews
I recently started my chiropractor treatments at Powerhouse about a month ago and I am very happy with my results. Dr Brian and his staff have been amazing to work with and I have learned a lot about my body. Cleo, the front desk receptionist is very friendly and is always there to answer any questions you may have.Their approach not only helps you physically but mentally as well. I would definitely recommend them !

I'm very happy with The Powerhouse Chiropractic.The initial appointment and subsequent report on where my troubles were were right on the money. The Holistic approach and ensuring I am doing my part to relieving my pain is a welcome change from other practioners I have seen in the past.I'm impressed with everyone in the practice!Highly recommended.

I'm very happy with The Powerhouse Chiropractic.
The initial appointment and subsequent report on where my troubles were were right on the money. The Holistic approach and ensuring I am doing my part to relieving my pain is a welcome change from other practioners I have seen in the past.
I'm impressed with everyone in the practice!
Highly recommended.

Just started my treatment and I already feel the changes! also the doctors and specially the Director of cuddles AKA Teddy are the best! amazing experience 🙂

Carolina Riaño Delgado

1 month ago

We've been seeing Powerhouse since I was pregnant with my first over 3 years ago. Your body goes through so many amazing changes throughout pregnancy and postpartum and Powerhouse was there every step of the way to help make those transitions. My husband, two kids and myself see and feel the amazing benefit that chiropractic has on our health and wellbeing. They say it takes a village to raise a family and I love that Powerhouse is an integral part of ours!

Monika Neveklovska Johns

1 month ago

Dr. Brian, Dr. Thea, and all the staff at Powerhouse are phenomenal! Their attention to detail coupled with a holistic approach has helped reshape how I'm moving forward with healthier changes in my lifestyle. I'm currently on a twice a week schedule and seeing nothing but positive results. To cap it all off they have a cute dog named Teddy at the front desk to keep you company ☺️

Brian Tancredi

2 months ago

Been coming here for almost a year now, Dr Brian & Dr Thea are both amazing and great at what they do! And the staffs are always friendly and helpful too!

Lovely neighbourhood practice! Everyone there is super friendly, informative and helpful. The doctors are lovely and everyone else who works there as well. There's a plan for your health and overall wellbeing vs some chiropractor clinics where you seem to be going endlessly and not really knowing why. I highly recommend this place 🙂

Outstanding service within a very topical industry. Dr. Brian & Dr. Thea have provided chiropractic care & support for me and my family for the past 2 years. Awesome team! plus a really positive environment to in.

Couldn't recommend The Powerhouse more! All their staff are lovely and friendly and the care you receive is excellent - I've noticed a huge improvement since going there. And it doesn't hurt that I get to see Teddy their lovely office dog when I go too!

I'm having an amazing experience with them, I've noticed body working as expected for a while and, each one of them is a good person. Decidedly I recommend for everyone.

Renato Almeida

5 months ago

I have been here for more than three months, with their help, I have a smooth pregnancy and they also fix my lower back pain which has been bugging me for a year! Thank you~

Rachelle Roux

6 months ago

Great to see everyone again!....I feel so much better since I started getting care at The Powerhouse...no back or neck discomfort and no morning back ache!

Brian and Thea are super friendly and knowledgeable. Definitely improves my sleep and coordination.
I learnt a lot about my body from the initial examination. A very thorough and scientific approach to understanding my body and pain points. They track your progress with periodic examinations and it's very encouraging to see improvements.

I have been with Powerhouse since the begin. They have always been professional, courteous and friendly. As a result of the chiropractic serves I have gained better mobility, increased energy and a decrease in stress.

The Powerhouse team has built a sense of community and encourages others to be themselves within that community. They are not just a chiropractic serves they are a community and family. I highly recommend them.

It was recommended through a friend of a friend that I go to the Powerhouse for a great experience and good results. I was not disappointed with the approach here to their chiropractic care. They have a comfortable office environment, friendly staff and modern booking systems with flexible appointment times. Definitely recommend.

Hayley Crofts

7 months ago

I don't have enough words to thank the entire Powerhouse team for the wonderful service they offer. I started my treatment when I was 16 weeks pregnant and had a super peaceful pregnancy, no back pain, restful sleep and a spectacular delivery! I highly recommend Dr Brian and Dr. Thea. With all my heart, thank you very much!

Christiane Massuda

7 months ago

Dr. Brian and Dr. Thea are amazing people and Chiropractors. I've seen many others over the years and having major surgeries in my teenage years on my neck. I've coming here for quite a while and definitely feel a big difference in my overall health and well being after starting to see them. They truly care about the clients and want all those who visit them to work on their overall health, not to just come in and get adjusted. Just seeing them won't fix your bad lifestyle choices but a combination of everything does make a difference and that's what they preach. I highly would recommend them to anyone.

I've been going to this practice for a little less than a year and I feel that my back and my overall health is much better now. I don't believe in easy fix that's why I liked their approach. It took time to do the damage, so it would only make sense that it takes time to fix it. I strongly recommend the Powerhouse!

Yulia Kutikova

7 months ago

This is my go-to place for chiropractic care. They offer metrics through testing before, during and after your treatment plan so that you can track your progress. The team goes above and beyond, is thoughtful in how they operate and you never feel rushed. The location is great, and if you are there during paid parking hours the meters are really cheap. The office is open during convenient times for those working full time and you can even grab a complimentary piece of organic fruit on your way out.

Breanne Cooper

9 months ago

I love the open concept space. Your scheduled visit means you're in and out on your way to or from work in a matter of minutes. Dr Brian and Dr Thea are lovely, and want to see you thrive as a whole being, as well as focusing on specific issues. And their staff are clearly a good working team.

I was encouraged to go to Powerhouse by my daughter and her friend to get an assessment and diagnosis of my over 3 years of ongoing back pain. The diagnostic exam was very thorough. Dr. Brian explained in detail what my problem was and what they can do to help me. After only 2 weeks I am already mostly pain free, I feel my stability has returned and I'm very optimistic that it is only going to get better. I have been able to return to a more active life and have pain free days and nights. This has literally changed my life!

Marianne Robertson

11 months ago

With limited chiropractic experiences, I was not sure what to expect. However, Thea and Brian are not only very knowledgeable within their field, but they have also created a health outlook and strategy that makes tending to personal well-being simple. Since my first appointment in October, I have noticed numerous positive physical, mental, and emotional changes. If you are looking for a health service that is personalized and effective, I highly recommend Powerhouse Chiropractic!!

Wonderful team! Run by incredible people! Life changing experience for my husband! 2 years ago, he injured his back and ever since he started with the treatments, he feels like a new person

They have changed my life! I have been to multiple different types of Chiropractic treatments and the Powerhouse is by far the most effective and practical. The welcoming atmosphere and pleasant staff make the office an absolute pleasure to go to. Thank you so much Powerhouse!

The Powerhouse Chiropractor is not solely a place for chiropractic treatment. Dr Brian, Dr Thea & staff genuinely care in addressing any questions or concerns you may have. They are quite knowledgeable, hosting different types of workshops each month to promote better health and overall wellbeing.

I have been receiving treatment since May and have seen significant results not only in my posture but also in my daily functioning.

The Powerhouse Chiropractor is helping me to become the best version of myself.

~Michael

Very friendly and welcoming environment, full with great people who deeply care about your health improvements and overall wellbeing.

Dr. Brian & Dr. Thea positively enhanced my pregnancy to mama journey! I started receiving chiropractic care with the goal of a smooth and easy labour and delivery. What I didn't realize at the time, was how helpful the home visits were post-delivery. Dr. Brian visited our home to provide my child and myself with much needed adjustments due to breastfeeding positions. Thank you for the the amazing care and making us feel like part of the family! Shout out to Anna at the front desk, who is super sweet and awesome. 🙂

When I first starting attending Powerhouse Chiropractic, I was having issues sleeping, bad eating habits and stiff pain in my neck, hips and knee. Most of the physical pain I had become used to 'dealing with' over many years. I had been for corrective treatments with other companies and they worked in the short term. After receiving 2 treatments a week for 1.5 months at Powerhouse, not only have I seen drastic improvements in sleeping and eating, but I'm feeling fitter and healthier than I have in years! I even ran a 5K marathon last weekend without injury! I have so much more energy and my whole family has noticed an increase it my positivity too. Beyond thrilled with the results. Thanks Dr Brian & Dr Thea!!!!

I've been going to Powerhouse Chiropractic since I was pregnant with my twins a couple years. I received excellent care which I believe helped me tremendously with labour, and now they are providing great care to my twin babies. They are caring and accommodating, and are really good at what they do.

I have had the best experience so far at The Powerhouse! Every time I walk in everyone is so welcoming, and extremely knowledgeable. I have recommended it to all of my friends! And it doesn't hurt that Teddy is there now to greet you at the door (cutest puppy ever)!

Great modern approach, not just treatments. How to adjust your eating habits, movement and exercise, positive thinking and overall healthy approach to life and well being..
Honest! There to help you be and feel better even when you are awesome already. Highly recommended!

Great place to go. Excellent service. Nice crew. True professionals!
I'm was pain free within a few weeks

I used to suffer from headaches 4-5 times a week and since seeing The Powerhouse I cannot remember last time I had them! They helped me a lot with that as well as back pain! I have more mobility as I need it chasing my 2 year old son. 🙂

Everything is great about Powerhouse! They've helped me with my back pain, get better sleep and stress management. Highly recommended place especially for my fellow filmmakers who's been experiencing annoying back pains. Powerhouse Chiropractor is the best in the biz!

Couldn't be more pleased with my experience at The Powerhouse. I have seen many chiropractors over the years in both Canada and Australia, and Brian and Thea have by far been the best. This is the greatest I've felt in years and I look forward to continue my health journey with the Powerhouse team 🙂

My husband and I have been members of the Powerhouse family for the past few months. Regular chiropractic adjustments help our spine + nervous system to stay healthy and connected to all parts of our body. The Life By Design workshops are inspiring and help one to improve in areas of thinking, moving, and eating. The Powerhouse hosts yoga classes, family hikes, and provides the best healthy snacks! They go out of their way to make you feel connected and valued within the community.

Dr Brian + Dr Thea are both compassionate, scientific, and enthusiastic individuals. The nuances of their individual personalties form the best possible team. We are grateful to be under the care of two wonderful professionals.

We're happy to say that the Powerhouse adds value to the way we have chosen to live our lives + highly recommend giving the Powerhouse a try!

Couldn't be happier with the quality of service received from both Dr. Brian & Dr. Thea. Highly recommended!!

Both Brian and Thea are great at what they do! They get down to the core issue and really deliver an exceptional service. I highly recommend them.

Powerhouse Chiropractic has a fantastic approach that is holistic and "By Design" towards chiropractic care. Drs. Thea and Brian, as well as their staff, are extremely helpful and professional. I have not only benefited from their manual adjustments but also their teachings through the By Design courses and regular conversations we have during my appointments. I have also learned to make kombucha because of Dr. Thea! Yum! Love going to see them.

Thoughtful, informed and effective care. The whole team at The Power House is genuinely devoted to your well being. Fast becoming an essential in my life.

Before I went to the powerhouse, I was in constant pain due to a whiplash injury, even to the point where I couldn't sleep properly anymore. Fast forward to now, almost a year later, and my pain is gone! Thanks to the professional help and care from Dr. Bryan and Dr. Thea, my life has become fun again! 🙂

I've seen a fantastic transformation over the last 4 months of regular visits. Improvements in posture, balance, and an overall sense of better well being. Dr Brian & Dr Thea are both great professionals, as well as their happy and friendly assistants Jess & Kristen who made me feel welcome from day 1.

They have become A valuable resource in my health journey very caring and informative and take the time to explain the whole process

Drs. Brian and Thea are extremely caring and thorough in their assessment and clinical skills. They go above and beyond for the members of their practice. If you're looking for a complete lifestyle overhaul, this is the place to be Vancouver peeps!

Great people. Felt cared for and comfortable on my visit. Would recommend to everyone.

Unique approach addressing all aspects of health!

I have always had a fear towards chiropractors. Dr Thea and Dr Brian make me feel safe and I know I am in good hands when I visit the Powerhouse.

If you are looking for a Vancouver based chiropractor I couldn't recommend The Powerhouse Chiropractic Inc more. They've earned my respect and most importantly my trust.

Was very pleased with their excellent customer service. The staff and Drs. are personable and very approachable. Plus they have a beautiful office. Highly recommend.

These guys rock. Experts in all things health and wellness.

Dr Brian and Dr Thea provide the absolute best Chiropractic has to offer and then some. Couldnt ask for anything more from a Chiropractic Duo

The Powerhouse is awesome !
Dr. Brian and Dr.Thea are fantastic doctors and their staff are wonderful.

Dr. Brian and Dr. Thea both are very compassionate and knowledgeable. The office looks amazing and is for sure the best place in Vancouver to get checked. I felt very confident hands when getting checked. Thanks

Dr Thea & Dr Brian offer great care, I love getting the power turned on with a check up and adjustment.

Amazing people committed to you health! Its nice to have people that care.

Dr Brian and Dr Thea are the best! Outstanding care and amazing vision! Best in BC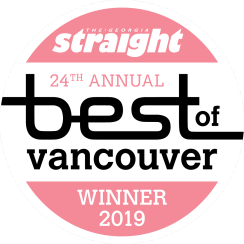 Voted Vancouver's "Best Chiropractor"
A consultation is a conversation, not a commitment.
Click below to meet with one of our Life By Design Chiropractors for your complimentary consultation.